Objective
In neurovascular intervention, implants and devices are delivered into the brain feeding vasculature by means of micro catheters with sub-millimeter size. Their application ranges from the aneurysm treatment for prevention of intracranial bleeding to the treatment of ischaemic stroke by thrombectomy and neuroprotective approaches. Superelastic materials are used and designed to allow high deformation and adaptation to the tortuous brain vessel anatomy. Despite technological advancements, ischaemic and haemorrhagic complications remain a main concern in the clinical application. At BMT, research focuses on implant technologies and their influence on mechanical and biological performance.
Projects
Implant technologies
The shape memory nickel-titanium alloy nitinol is used for manufacturing of self-expanding, fine-meshed implants for neurovascular applications. State of the art technologies such as laser-cut and braiding - while presenting a similar grade of miniaturization - lead to considerably different unique features in term of mechanical performance and surface properties. While laser cut structures undergo high local deformations during catheter delivery and expansion, leading to superior radial forces, in braided implants the relative sliding of microwires correlates with a superior flexibility and vessel adaption. The influence of implant design and material on its mechanical behavior in brain vessels is matter of research and teaching at BMT.
Experimental models
Vessel models are conceived and developed to reproduce the physiology of natural intracranial vessels, allowing for the in vitro investigation of the mechanical response and flow modulation effects of implants in different anatomical and fluid dynamic conditions. We are working at models intended to provide a deeper understanding of the interaction between the implant surface and the biological environment consisting of blood and vessel wall. Our efforts are finally aimed at providing knowledges and methods to promote the development of next-generation designs and biomaterials for the neurovascular application.
Contact Person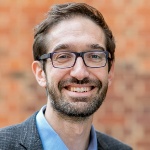 Giorgio Cattaneo
Prof. Dr.-Ing.
Head of the Institute, Academic dean Master Medical Engineering